Oncology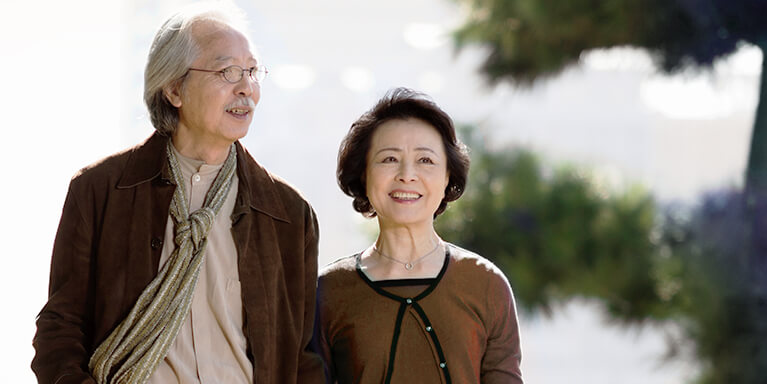 Oncology
Taking Cancer on
At Boehringer Ingelheim, we believe this can be the generation that redefines many cancers as curable diseases. We want to be part of this transformation.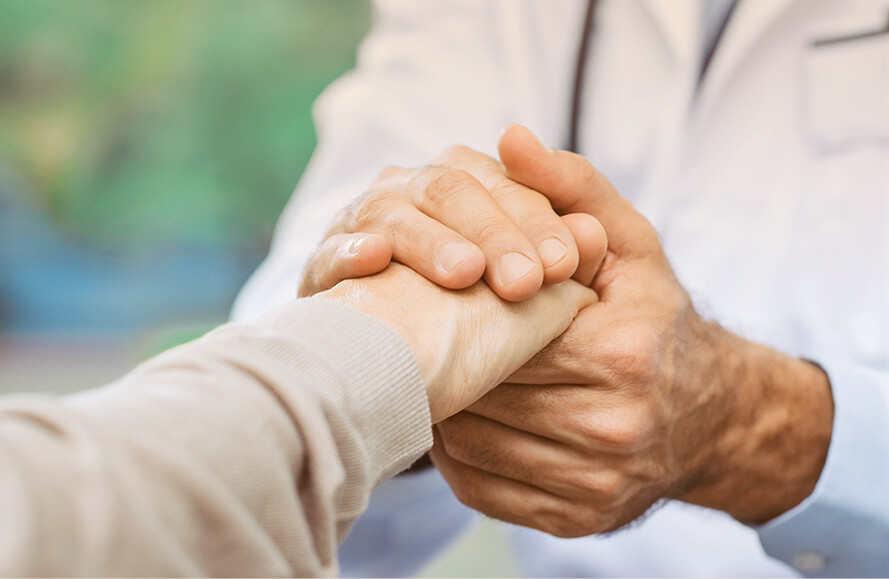 Oncology
Lung cancer remains the most common cause of cancer deaths worldwide for men, and the second most common for women.
1
It is estimated that in 2020 there will be 2.3 million new lung cancer cases and 2.0 million resulting deaths worldwide.
2
Although patient outcomes are better if the disease is diagnosed in its early stages, the 5-year survival rate for metastatic disease remains less than 5%.
3
Non-small cell lung cancer (NSCLC) is the most common tumour type, accounting for approximately 85% of lung cancers.
3
At Boehringer Ingelheim, we are providing new hope for patients by taking cancer on. Our primary focus is in lung and gastrointestinal cancers, with the goal of delivering breakthrough, first-in-class treatments that can help win the fight against cancer. Our commitment to innovation has resulted in pioneering treatments for lung cancer and we are advancing a unique pipeline of cancer cell directed agents, immune oncology therapies and intelligent combination approaches to help combat many cancers.
1. Torre LA, et al. CA Cancer J Clin 2015;65(2):87–108.
2. Ferlay J, et al. GLOBOCAN 2012 v1.0, Cancer Incidence and Mortality Worldwide: IARC CancerBase No. 11. Lyon, France: International Agency for Research on Cancer; 2013. http://globocan.iarc.fr/Pages/burden_sel.aspx (Accessed: 3 July 2017).
3. Schvartsman G, et al. Ther Adv Med Oncol 2016;8(6):460–73.
Explore Our Products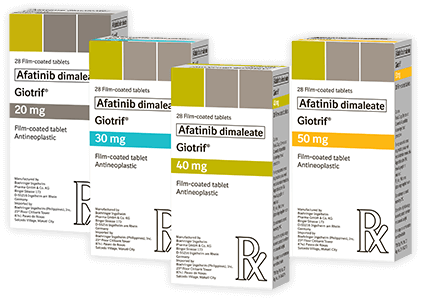 Afatinib (Giotrif®)
---
As monotherapy, it is indicated for the treatment of Epidermal Growth Factor Receptor (EGFR) Tyrosine kinase inhibitor (TKI) naïve adult patients with locally advanced or metastatic non-small cell lung cancer (NSCLC) with activating EGFR mutation(s) and treatment of patients with locally advanced or metastatic NSCLC of squamous histology progressing on or after platinum-based chemotherapy.1
1. Afatinib (Giotrif®) Prescribing Information, July 24, 2017
Learn more
MPR-PH-100073
Production date: Nov 2018